For the life of me, I cannot FIND out how to actually send my newly created email or email template in hubspot to a freaking list.  It is impossible and absurd that this is not easier.
Wow.  This was so so unintuitive I had to email hubspot support to get an answer.
(because of course hubspot support has "chat" and "call" greyed out whenever I actually need them.  Hubspot Support Availability and Timeliness Score from everyone I know equals 1 out of 10.  The support is not bad (the actual people that help) BUT sadly … 90% of the time they are never available and typically we do not see responses from hubspot within even 12 hours.  So … so much for the future … 
MAIN ANSWER:  The issue I was having was that somehow … unbeknownst to me (but to be fair this could have been my user error because when you are new you just pick stuff…. so maybe I missed the choice between creating an email of type either automated OR standard [you can only choose one] or maybe I cloned something that was set to automated?  not sure)
So if you find yourself with the same problem and question I had then ONLY if you have NOT published the "Automated" email type you have CAN you find this amazingly hidden option of "Convert to regular email".

So you can do this —–> In the unpublished email click Edit email in the top right, then Actions > Convert to regular email: (see this image below)
WARNING WARNING!  If the email has been published already, you WILL not see this option. (you CAN ONLY resolve by  actually ENTIRELY CLONING the existing email and THEN MAKE SURE YOU CHOOSE THE "Standard" option or you will be in a world of hurt once again)
AGAIN if you have NOT PUBLISHED AT ALL Then this image below "should" be there but FOR ME it was not because I had published so you are completely lost.  (um… hubspot – maybe fix this??? otherwise new users are lost lost and so lost…)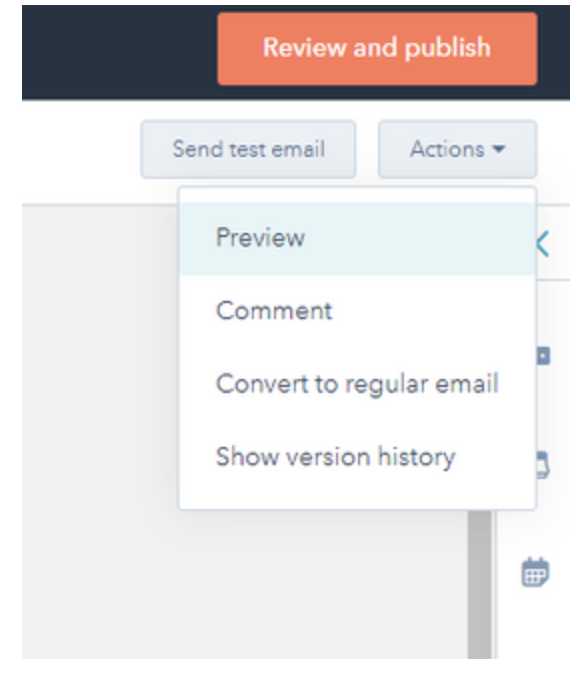 You are viewing 1 out of 1 answers, click here to view all answers.